All of your instructors are Enrolled Agents who've passed the EA Exam – they know what you're going through. All are degreed, most have Master's Degrees, we're even privileged to have a Fulbright Scholar in the crowd. All our instructors have had teaching or training experience. And we've all been practicing longer than we'd care to admit.
You're going to meet the most amazing people teaching this course and just wait until you meet your fellow students!
DEAN: EVA ROSENBERG, EA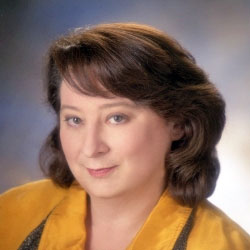 Eva revived and restructured the EA Exam Review course at UCLA Extension, then taught it through Eva's Tax Class for several years. 
Starting her career, after completing a BA in accounting and MBA in International Business, Eva was trained in national and (then) Big-8 CPA firms, and has been in private practice for 25 years.
Publisher of one of the most popular and accessible tax websites –
http://TaxMama.com
– Eva and Team TaxMama® have answered thousands of questions for taxpayers over the years – as a community service.
Eva has been representing taxpayers at audits and with collections issues forever. Eva is the go-to girl for tax professionals who can't resolve audit or collections problems. She usually sees a quick and equitable solution.
Author of several books and articles, Eva wrote a nationally syndicated tax column for Dow Jones' Market Watch for nearly 15 years.
Susan Holtgrefe, EA
Susan is a TaxMama Graduate, VITA instructor/coordinator, Certifying Acceptance Agent, owner of Year-Round Mobile Tax Service, LLC.
Susan is a former Captain for the U.S. Air Force, and a University of Oklahoma graduate with a B.S. in Meteorology. 
More importantly, Susan is a wife and a 'stay at home' mom who is constantly on the go for her four redheaded children.
A true tax nerd; Susan discovered she enjoyed doing taxes in high school when she was required to file the 1040 long form because of her Alaska Permanent Fund income. 
Years later, after her youngest daughter started kindergarten, Susan volunteered for to work with VITA. Now she is helping others to pass the difficult Special Enrollment Exams, training VITA volunteers to gain their certification, and growing her own tax business.
Currently she is pursuing the NAEA's National Tax Practice Institute (NTPI) Fellow program. 
Susan resides in northwest Pennsylvania and holds an Orange Belt in Combat Hapkido.
Note: We reserve the right to add or change instructors as needed to accommodate schedules and subjects.